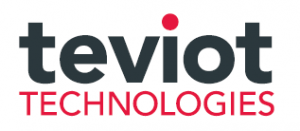 Teviot Technologies is the only company that is focused entirely on supporting Veterinary Transfusion Medicine.  Teviot Technologies was the first to recognise that the Veterinary Transfusion Market was being overlooked by companies whose principle focus is human medicine.  Teviot Technologies understand intimately the frustration in the veterinary market to find support to develop their businesses in this growing Plasma, Blood Banking & Transfusion Sector.
Teviot Technologies has more than 50 years' experience in the Veterinary Transfusion business world-wide.  Originally developed for human medicine, this technology is now available through Teviot Technologies TT-VET Apheresis Devices with software designed specifically for use with a wide range of mammals.  Teviot Technologies is dedicated and able to supply everything needed from Machines, Software, Consumables, Training and Operating Procedures including the husbandry and management of Animals.  With many years of practical knowledge, under commercial conditions, Teviot Technologies is well placed to service the Veterinary Transfusion Medicine Market.
Our Technical Support Team combined, have over 50 years' experience in the operation of Apheresis Devices and have dedicated many of those years in the veterinary space.  Our mission and ethos is to support & work with the Veterinary Sector to continue to develop Veterinary Blood & Plasma Transfusion Technology to ensure better availability of these lifesaving treatments to animals world-wide.
Teviot Technologies are here and dedicated to supporting the Veterinary Sector, please contact us for more information about how we can help you and save lives.